Adding a Coach, Scorekeeper or Team Administrator
Through the staff tab on your team page, you can add a scorekeeper, coach or team administrator.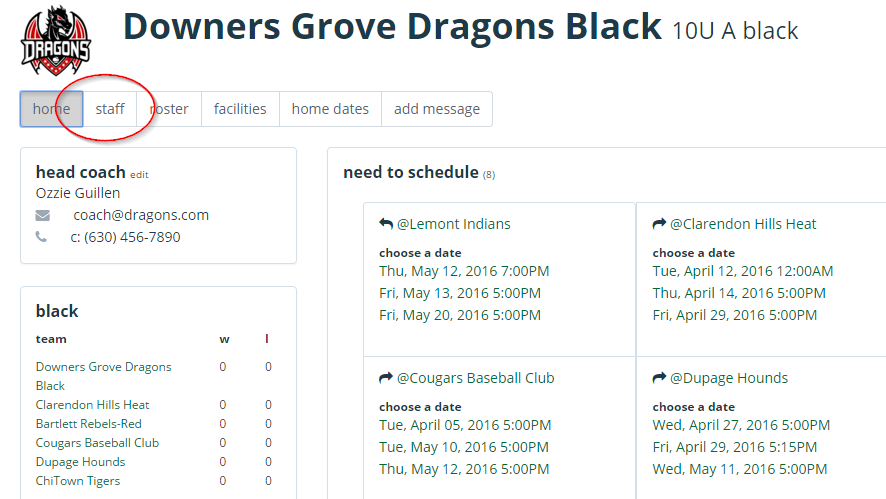 Enter the person's email address, select their role and click "submit".

This person will receive an email with a link to join your team on the website, and an account is automatically created for them.
You can add as many of these staff members as you wish.