How do I score a game?
See the video below or the instructions ion the page: Scoring a League Game
How do I add a facility or field?
See the video below or the instructions on this page: Adding a Facility or Field
How do I add a coach, scorekeeper or team administrator?
See the video below or the instructions on this page: Adding a Staff Member
Scheduling a Game
First, login to the website and go to your team page.
You will see the games you need to schedule. Click on the date you want to play that team at their field.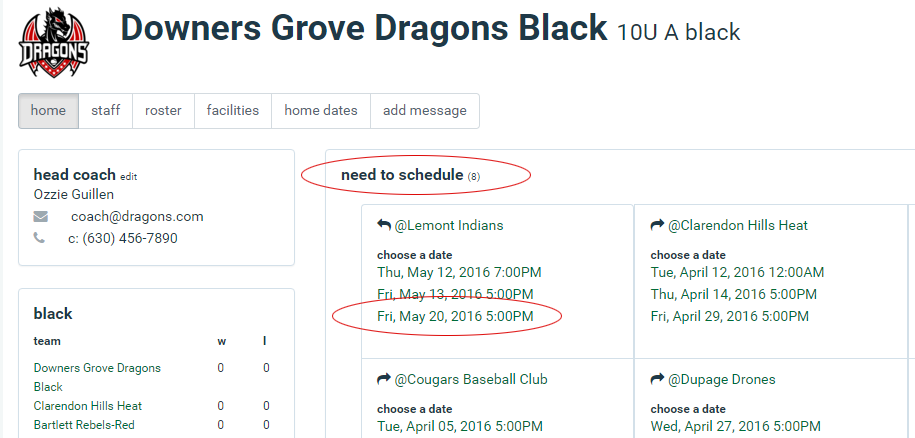 You have now scheduled that game.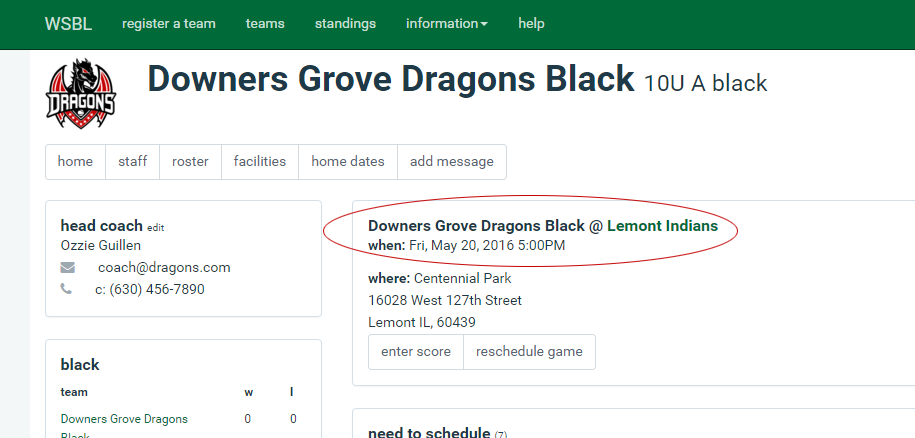 To release that date and choose another date, click "Reschedule". Note, someone else may pick this date as soon as you release it so be sure.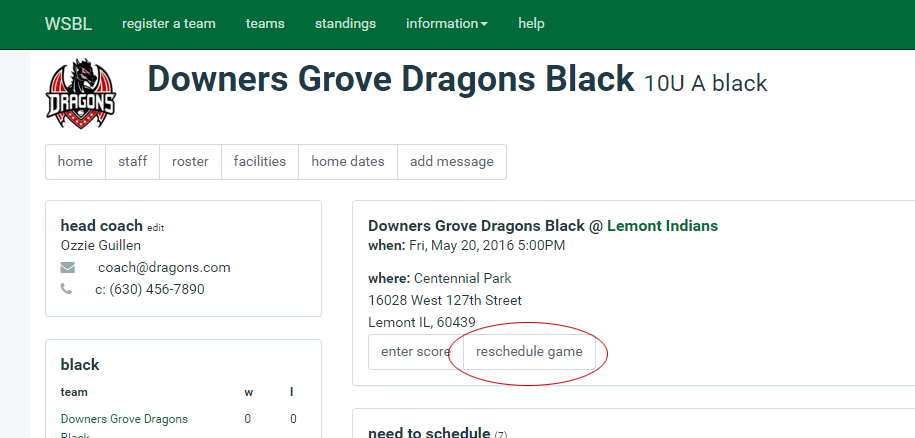 If someone else chooses a date before you, you will see this message.

Add a Field Location or Facility
Adding your field is the first step to adding home dates. While on your team's page, click the "Facilities" tab.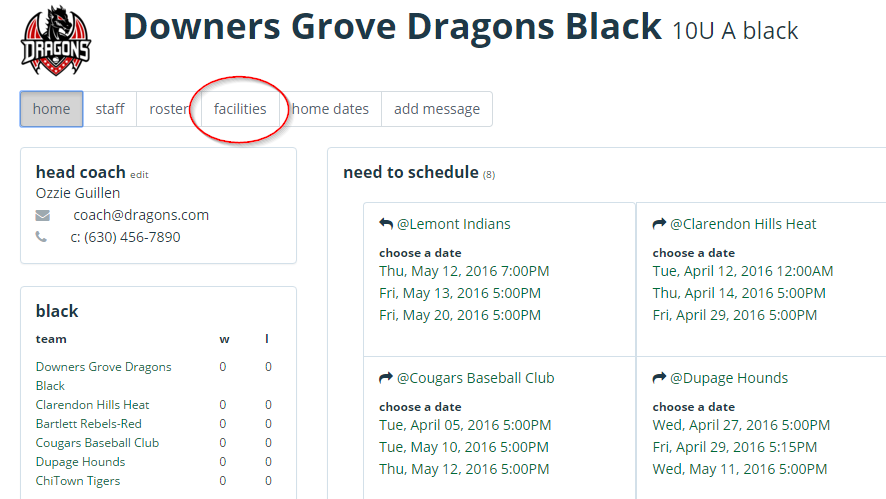 Click "Add Facility". Fill in the information for your field and click add. To add a second location, click "Add Facility" and repeat.
Adding Home Dates
To add home dates,  click the "Home Dates" tab while on your team page.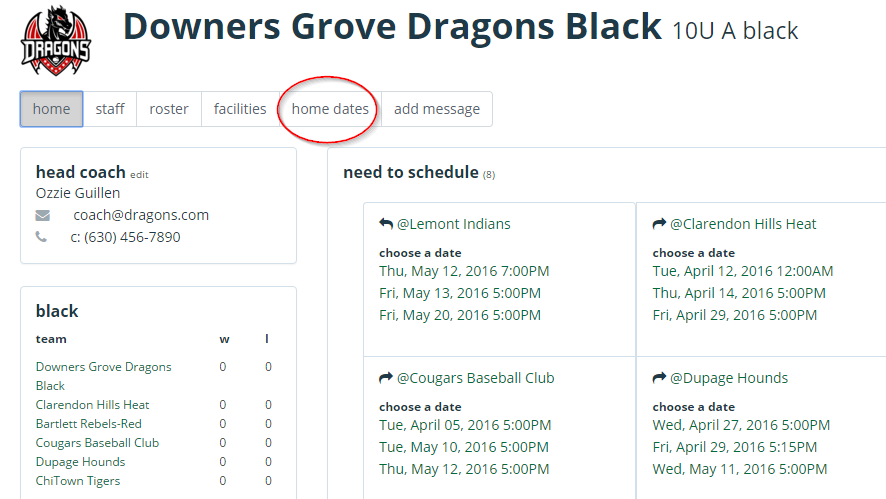 Add your date, time and select facility from the pulldown menu. Then click "add".

When all dates have been added, click "done".  You can click the icons next to any home date to edit or delete.
Roster and Waivers
To add players to your roster, click the roster tab at the top of your team page. You can reach your team page by clicking the team name under "My Teams" on the main page.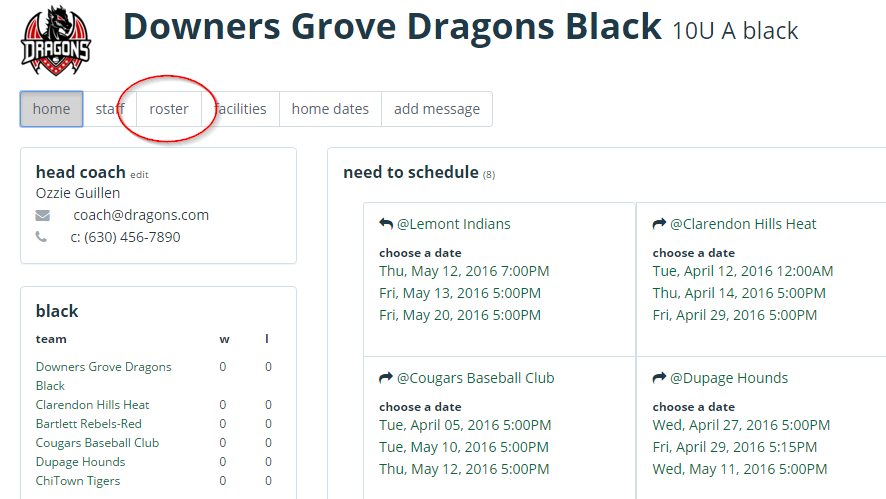 Enter your player's information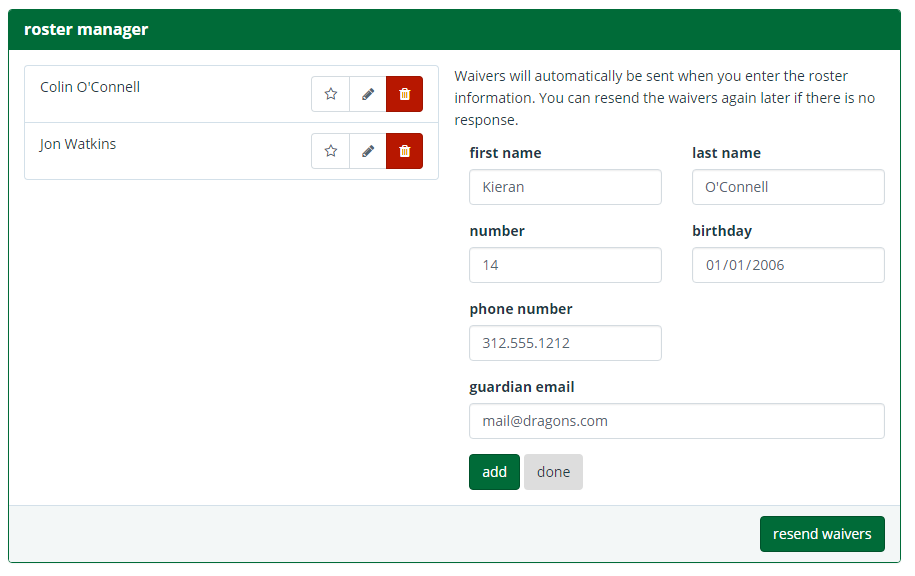 Click add. A waiver will automatically be sent to that player's guardian. When a player's waiver has been completed by their guardian, a check mark will appear next to that player's name.

If your families need a reminder to complete their waiver, click the "Resend Waivers" button at the bottom of the page. Waivers will only be resent to those who have not completed the waiver.