Season Ticker will remember fields and facilities if you enter them into the system. This makes it easy to schedule events because your facilities will be available in a pulldown menu.
Add a Field Location or Facility
Adding your field is the first step to adding home dates. While on your team's page, click the "Facilities" tab.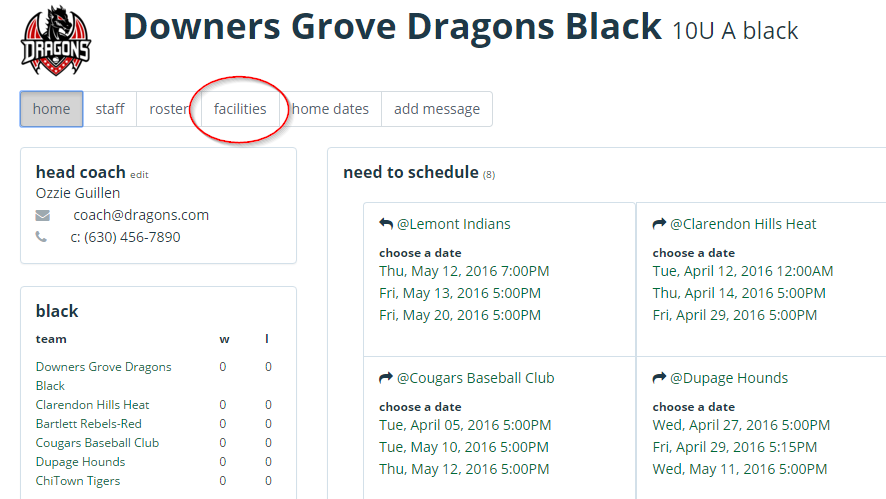 Click "Add Facility". Fill in the information for your field and click add.
To add a second location, click "Add Facility" and repeat.
How do I add home dates?
Instructions can be found on our page: Adding Home Dates
Need Help?
Any questions or issues, click this link for our Support Contact Form.