Teams in you league scheduled to play you will schedule games with you on the home dates you provide. Here is how to enter those into the system.
Note: You may want to add your fields or facility to your team site first to speed up the process. Those instructions are here: How to Add a Field or Facility
Adding Home Dates
To add home dates,  click the "Home Dates" tab while on your team page.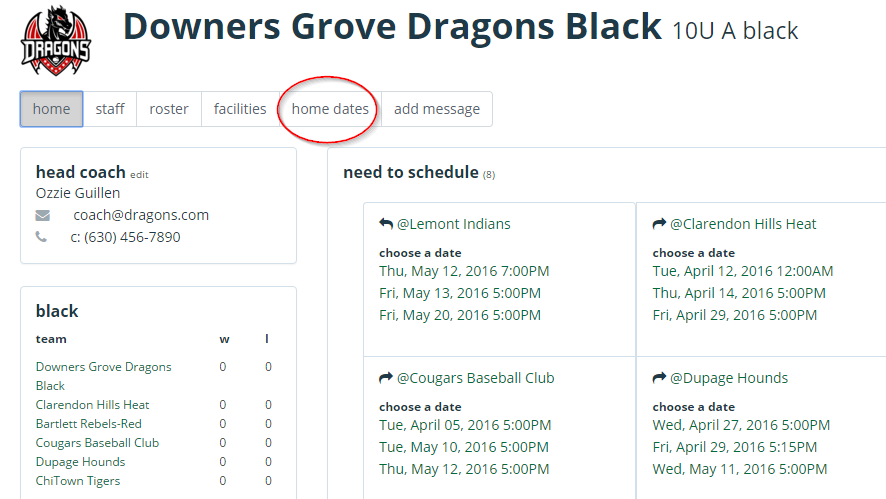 Add your date, time and select facility from the pulldown menu. Then click "add".

When all dates have been added, click "done".  You can click the icons next to any home date to edit or delete.
Adding a Field
Learning how to add a field is covered on our Adding a Facility page.
Need Help?
Any questions or issues, click this link for our Support Contact Form.