Here are the instructions for adding or changing images on the slideshow for your league website.
Log in to the website and go to Setup –> Home Slideshow.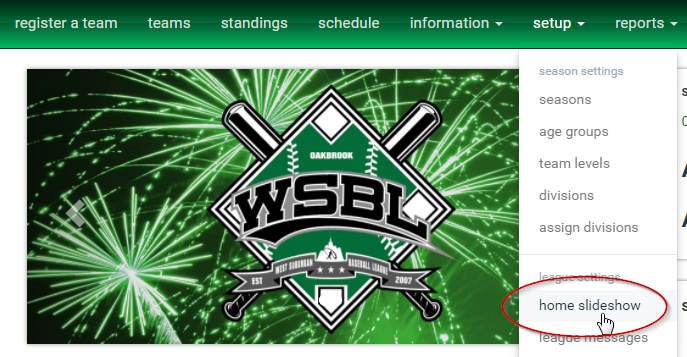 Find the area where it says "Image – Drop image here or click to select"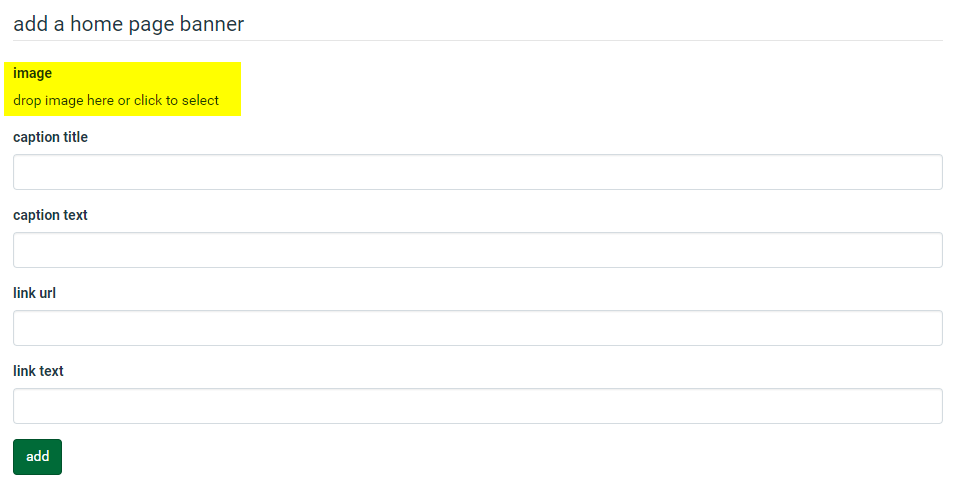 Drag the image onto the webpage.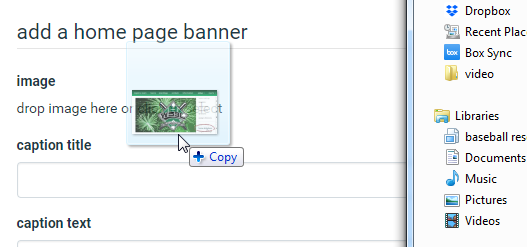 Or click in that area and navigate to the image on your computer.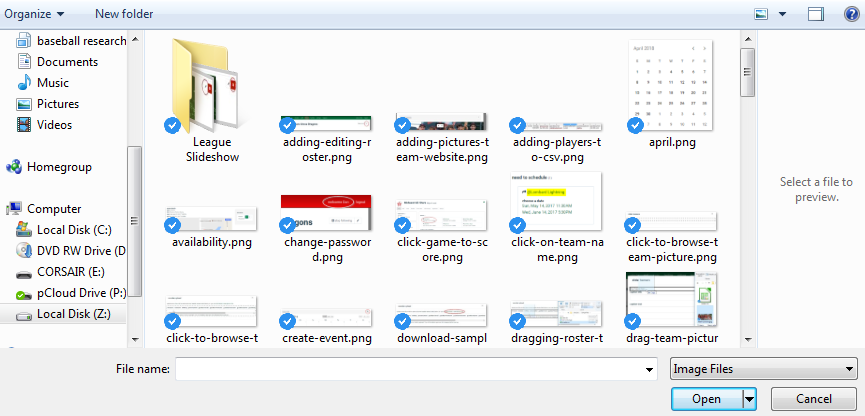 Click Add.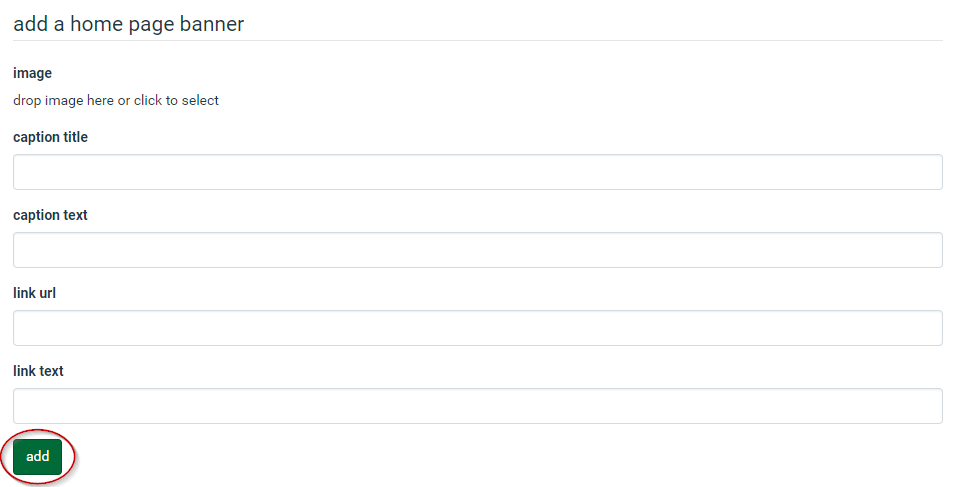 Note: We recommend sizing the image at 2000 wide by 903 high. To resize an image or crop it there are a lot of free options. You can even do it on the web with a tool like Pixlr (https://pixlr.com).
You can add text to your slideshow image by adding a caption text and/or a caption title.
Here are the text elements as they are displayed on the slideshow image.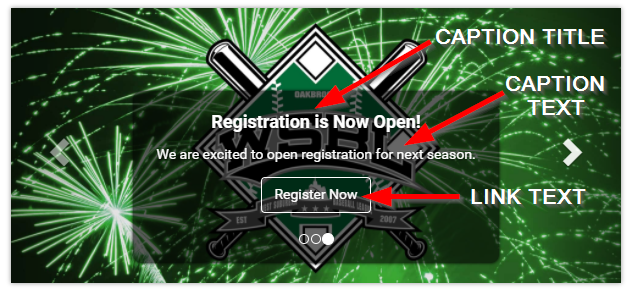 To change an image in your front page slideshow, click the pencil button.

To delete an image from your slideshow, click the trash button.