Roster and Waivers
NEW!
Parents can accept waiver by logging on to the league website and completing waiver.

Creating Team Roster
To add players to your roster, click the roster tab at the top of your team page. You can reach your team page by clicking the team name under "My Teams" on the main page.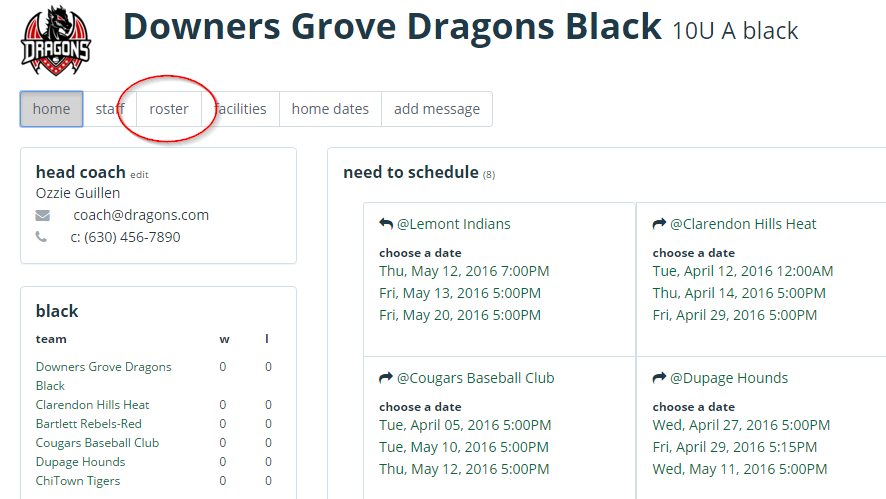 Enter your player's information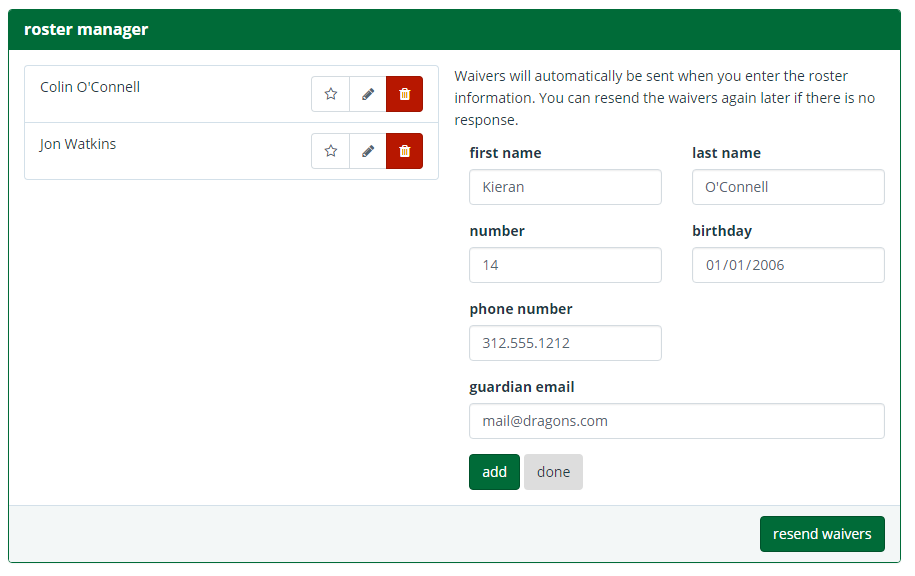 Click add. A waiver will automatically be sent to that player's guardian.
When a player's waiver has been completed by their guardian, a check mark will appear next to that player's name.

The status of every player's waiver is represented with an icon to the left of their name. A check mark means the waiver has been completed, an envelope means the waiver has been emailed but not yet completed and the exclamation mark means there is a problem with the email address or email account. More information is in the error message.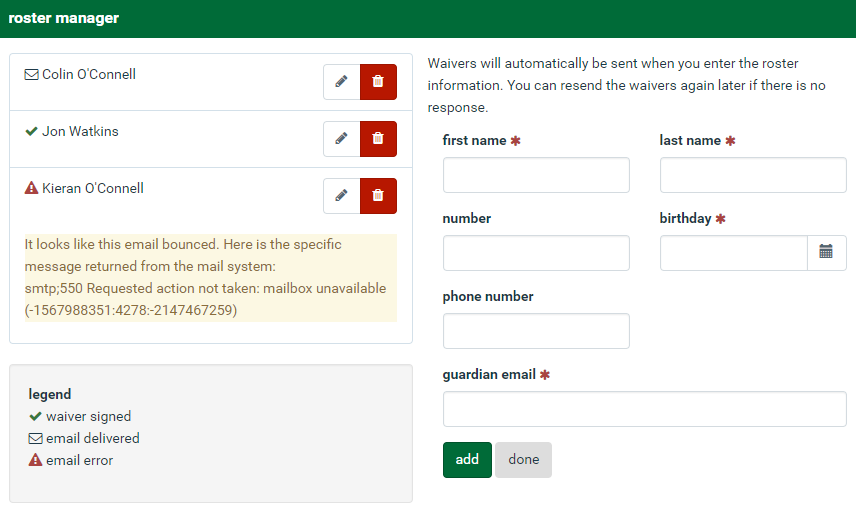 If your families need a reminder to complete their waiver, click the "Resend Waivers" button at the bottom of the page. Waivers will only be resent to those who have not completed the waiver.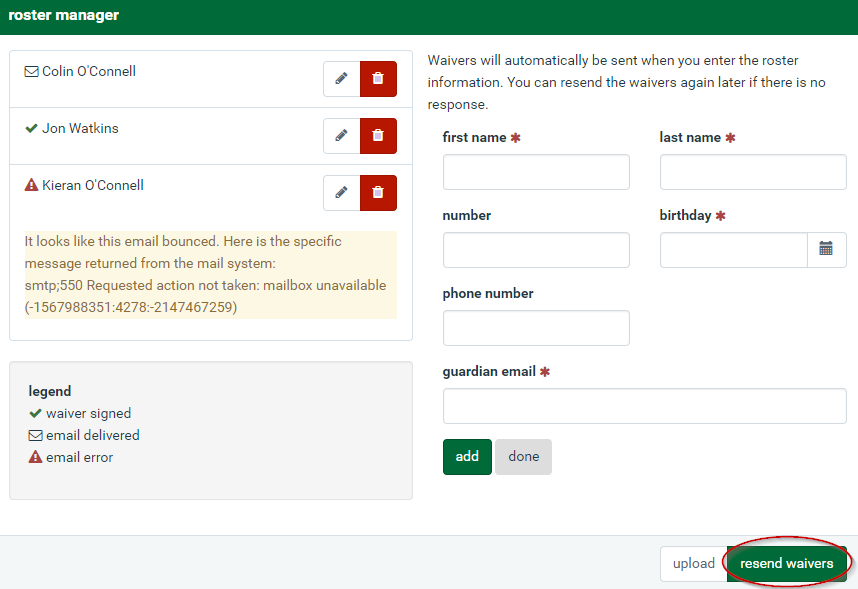 See a video tutorial on rosters and waivers here:
Need Help?
Any questions or issues, click this link for our Support Contact Form.