To postpone a game, click the game you need to postpone and click the "postpone game" button.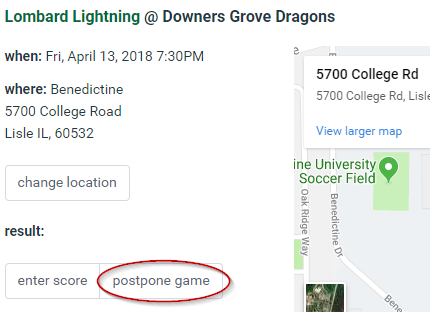 Enter the reason and click "postpone game". Reason will be sent to both managers.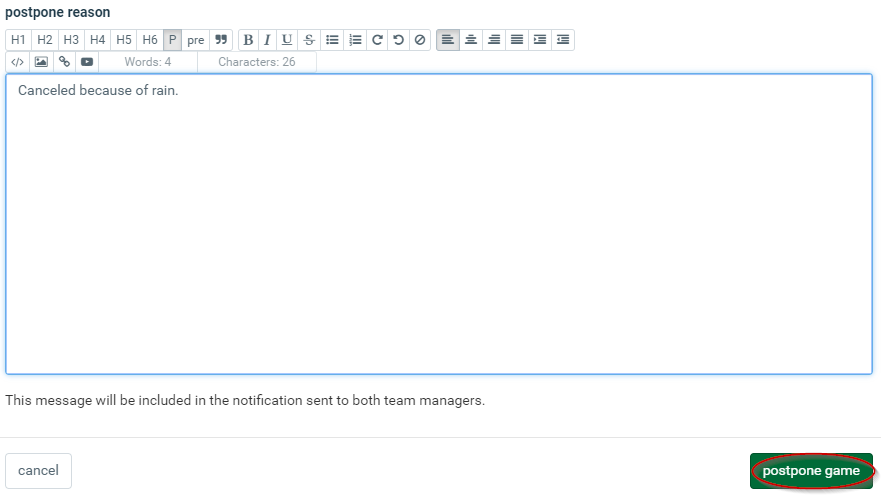 Game will then be listed again under waiting to be scheduled.

Other manager will then be able to select a new date to come to your field to play.