How to Import Your Team Roster From a Previous Season
Note – new teams can import their roster following the instructions on this page:
Go to your team page and click on manage roster: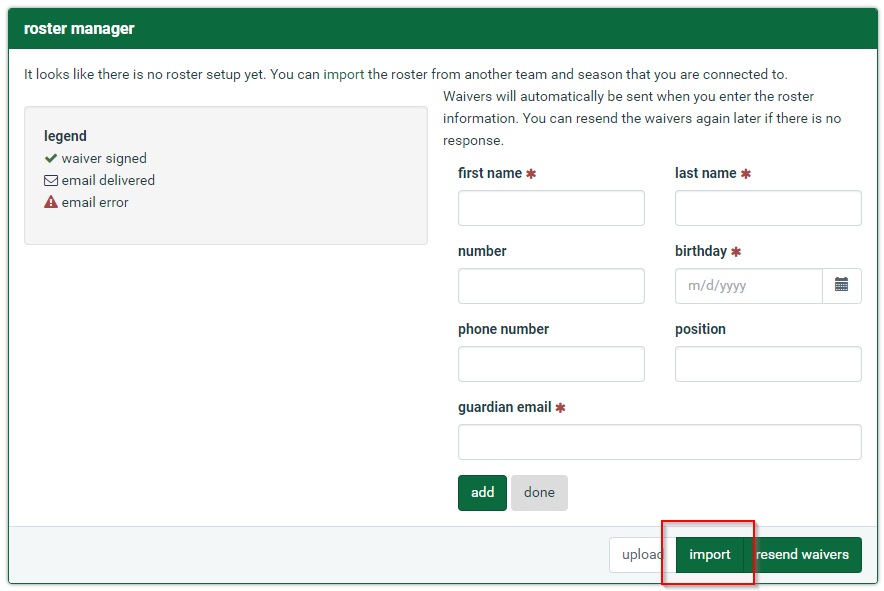 Choose the team and the season you want to import.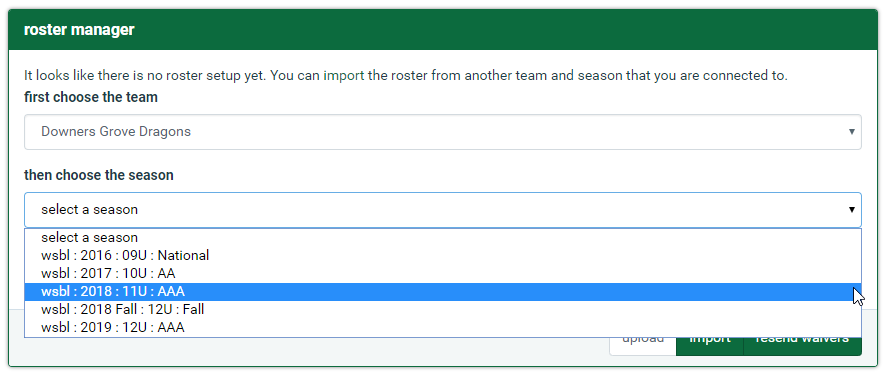 Click select all and then deselect players no longer on yor roster.
Then click migrate.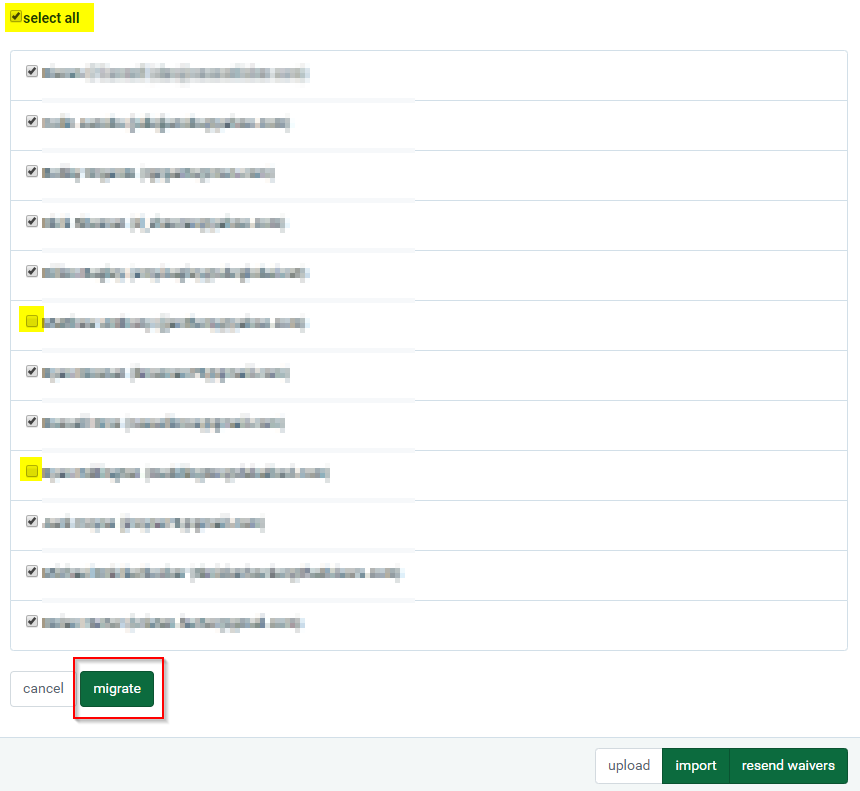 To add new players, click roster again at the top and add new players information.
Other Frequently Asked Questions:
How to Get Season Ticker For Your League or Travel Organization